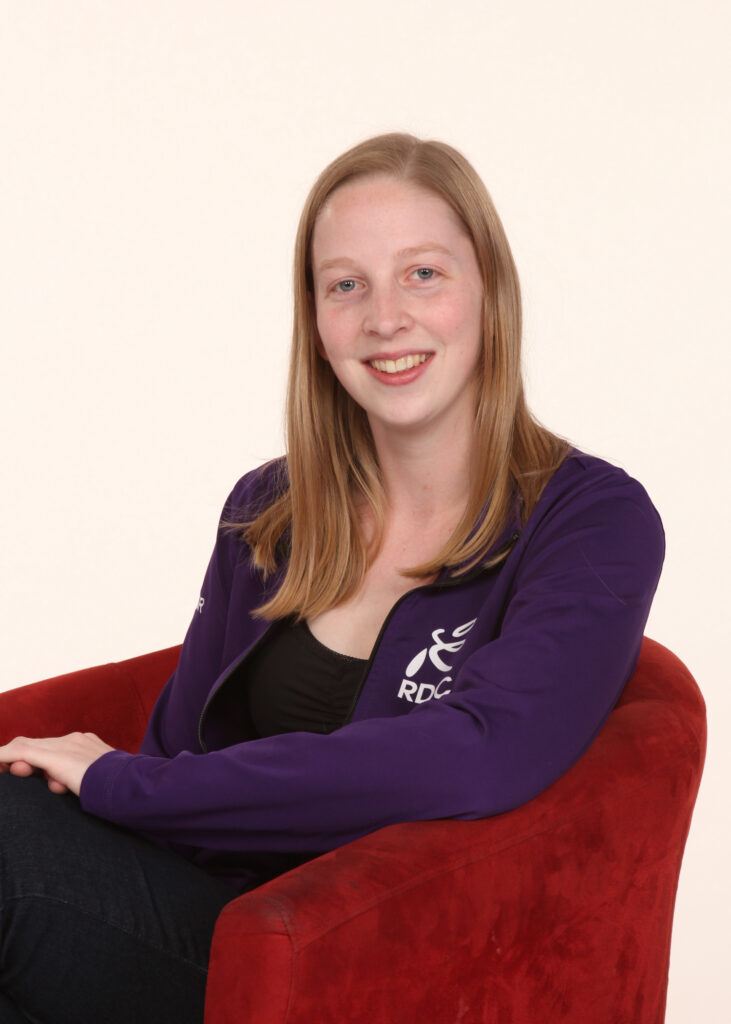 ADAPT Certified – Jazz and Tap
Registered ADTA AcroDance Instructor
Megan was introduced to dance at the age of 3 and has been dancing ever since.  She began with Tap and Jazz and later added Ballet, Lyrical, Acro, Musical Theatre and Pointe.  Megan assisted in younger classes for 3 years before beginning to teach her own classes.  Megan has been teaching students aged 3 to adult in Ballet, Jazz, Tap, Musical Theatre, Acro, Lyrical, Ballet Tech, Jumps and Turns and Stretch/Strength for over a decade.
Megan trained under BATD in Ballet, Tap, Jazz and Acro completing her examinations each year.  She was chosen to compete in the BATD North American Scholarships for both Tap and Jazz in 2006.  Dancing competitively from age 12 until she finished high school, Megan most enjoyed the opportunity to be exposed to so many different dance styles.
Alongside dancing and instructing, Megan attended Queen's University completing a Bachelor of Science (Engineering – Civil) with First Class Honours.  Megan later returned to Queen's University and completed a Bachelor of Education (Primary/Junior Division) and received wonderful references from her associate teachers and her supervisor.
Happy to share her passion for dance with her students, Megan hopes to help inspire each and every one to work to their fullest potential not only in dance but in life.  Her objective is to show her students that hard work and dedication will help them to reach their goals.
Megan loves to expand her knowledge of dance by observing as many workshops and competitions as she can.  Megan has also attended and completed a 3 year teacher training program offered by ADAPT (Associated Dance Arts for Professional Teachers).  She received her full dance teacher certification in jazz and tap in 2015 and she is excited to be able to pass on what she has learned each summer to her students at RDC.  Megan is also certified as a AcroDance instructor through ADTA (Acro Dance Teachers Association), the gold standard in AcroDance education in Canada and abroad.