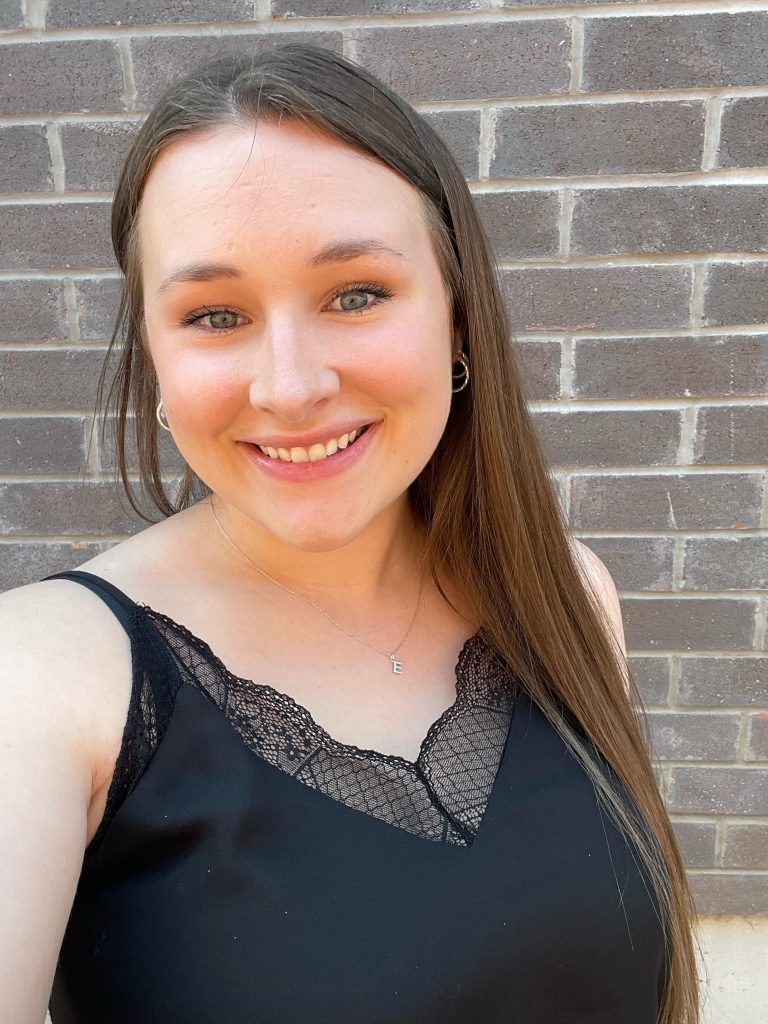 Emma was introduced to and fell in love with dance at the age of two. She started dancing in jazz and later danced in additional genres such as ballet, acro,  musical theatre, hip hop, lyrical, and pointe. Emma trained in ballet, jazz and acro under the BATD syllabus, completing and achieving high scores on her annual exams. She was.  also invited on numerous occasions to participate in the BATD North American Scholarships for both ballet and jazz.
Emma danced competitively from age six until age eighteen. She was fortunate to have earned and won several special and overall awards during her competitive dance career.
Emma started teaching during summer dance camps held by her studio at the age of thirteen and was able to transition into teaching at her studio recreationally during the dance season for two years following this. In her last year of dance in 2018, she was also able to teach competitively.
Between 2019 and 2023 Emma took a step back from the dance world to earn her Honours Bachelor Degree in Criminology and Criminal Justice: Concentration in Psychology, Minor in Law at Carleton University. Now that Emma has completed her post-secondary degree, and has begun her career with the Correctional Service of Canada she is excited to return to dance and to have the opportunity to teach her passion to a new group of young dancers.
Emma is most looking forward to helping young dancers to lay a strong dance foundation, build confidence, create long-lasting memories and to sharing her love of dance with her students.