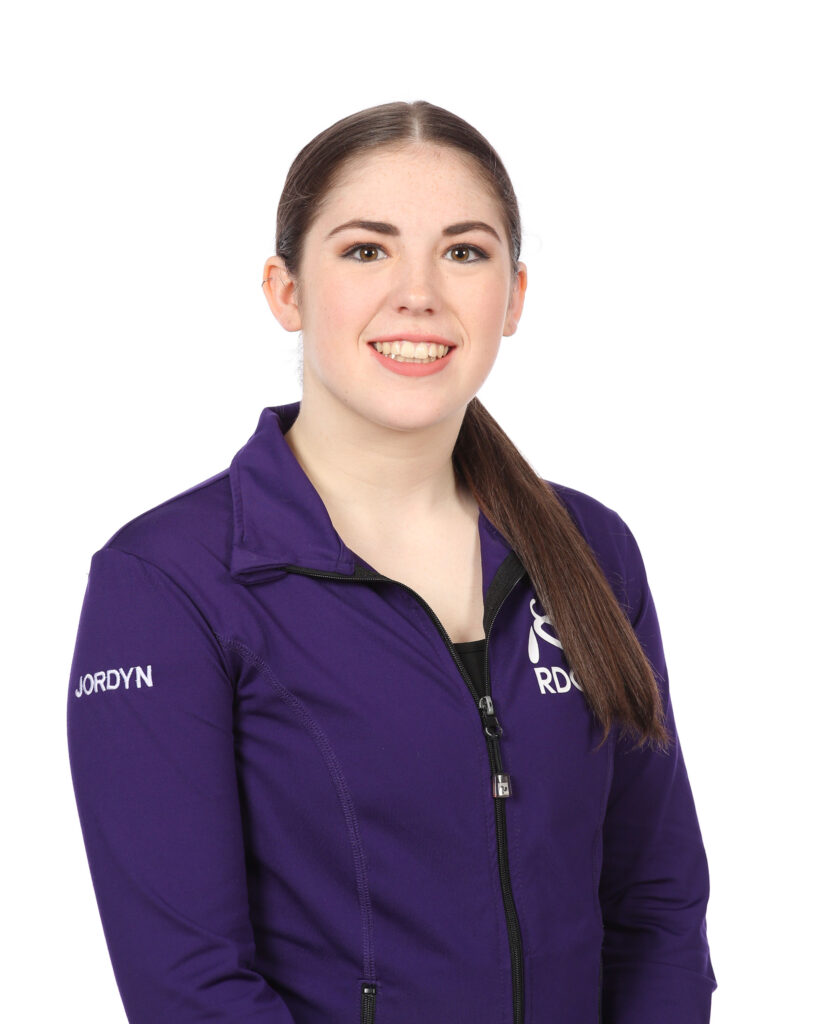 Jordyn has been dancing at I've Got Rhythm/Rhythm Dance Center for 15 years and has been a part of the competitive team for 11 years.  Jordyn has trained in ADAPT and BATD syllabi in various styles such as Jazz, Tap, Ballet, Pointe, Lyrical, Hip Hop and Acro.  She enjoys competing and performing with the team, and wishes to share this love to younger dancers.
Jordyn is currently completing High School at Holy Cross Catholic School and hopes to attend Ryerson University for their dance program.  At Holy Cross, Jordyn is a part of their dance team who compete every year at Strive Dance Challenge.  It is her favourite part of school.
Jordyn attended the Teacher Assistant Program held but ADAPT and is currently completing her associates for BATD ballet.  Since a young age, Jordyn has loved to choreograph and share creative insight in all her classes.  Jordyn likes to take on a leadership role within her classes and is able to help out other dancers as well as herself.  She is very excited to teach younger dancers, as she hopes she can help them grow within their dancing, as well as help them build a stronger passion for it.  She wants to share her passion for things like improv, and the ability to feel the music to younger dancers, for it is one of her favourite things to do and she believe it can help them grow more confident in themselves.  Jordyn strongly believe that, confidence is a key factor in performing and without confidence, a dancer loses their ability to grow as a person.  She would love to teach about loving yourself and allow her students to not be afraid to express themselves fully.
Jordyn can remember being a younger dancer and looking towards her teachers for inspiration and guidance.  Jordyn has wanted to teach since 12 years old and is very excited to bring her love for dance into teaching, and to be able to inspire dancers in many ways.