2022 Summer Intensive Guest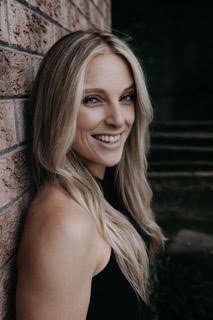 Jen graduated from Centennial College's Dance Performance Program in 2017, where she was offered a job teaching immediately after completion of the program. Jen was a member of Millennium Dance Complex Toronto's incredible faculty in the short time it was open, as well as a choreographer for World Performers Canada.
Currently, Jen is working with World Performers Canada and Five Star Dance Company on pieces of choreography to be performed in both Portugal and Mexico while teaching and choreographing across Canada. In addition to her teaching and choreographing, Jen has recently become an adjudicator across Canada. Working with competitions in both Ontario and British Columbia.
Jen is extremely grateful to teach and work alongside such inspiring educators. Jen has found that it is very important to take inspiration from everything and everyone around her as her goal has always been to inspire and touch those she comes in contact with. She looks forward to continuing her growth as a dancer, teacher, choreographer and person through her hard work and dedication to her craft.