2022 Summer Intensive Guest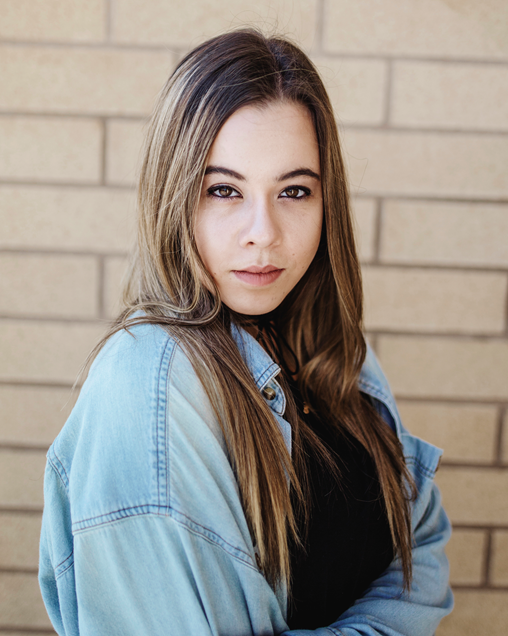 Erin Jacobson began dancing at the age of 5 in Thornhill, Ontario at Dance Sensation. She trained extensively in tap, jazz, ballet, lyrical, hip hop, acro and contemporary until the age of 18 where she then went on to pursue a career in contemporary, jazz, lyrical and tap styles. 
Erin went on to train in the arts dance program at Westmount Collegiate Institute where she trained everyday. Erin's passion started to build for teaching and choreographing and devoted much of her time to receiving opportunities to do so. Erin was taught by some of the most known professionals in the dance industry at the time. To name a few: Melissa Mitro, David Norsworthy, Amanda-May Wilson and Allen Kaeja. This program was a stepping stone to her future as she was presented with many opportunities to see a variety of creation processes. Now being a member of the Toronto Dance Industry, Erin has her own opportunities to share her processes with so many young students. 
Erin began her career as a teacher/choreographer in the fall of 2011. She had been given the opportunity to start choreographing solos for the younger competitive students at her home studio. Each year, she would be given more and more dances and now Erin is teaching upwards of 80 in a competitive season. Erin has pursued her love for tap, jazz, lyrical and contemporary and does as much guest teaching, intensives and choreography as her busy schedule can allow. Erin teaches private lessons, choreography for many competitive teams, high school workshops, guest choreography across Canada and is also a teacher at The Underground Dance centre. 
During her many years of training, Erin has still been offered many dance opportunities herself. Erin was a backup dancer on a mini TV series starring James Franco. Erin has performed in numerous industry shows featuring Fever After Dark, Choreographer's Ball and the very prestigious Industry Night. Erin has danced and assisted for Jessica Ford, Kylie Thompson and Allison Bradley to name a few. 
Erin is very grateful to have been exposed to so much while trying to escalate her career in teaching and choreographing. Erin has learned that it is so important to be inspired by those around her in order to grow and it is something she tries to instill in her students. She hopes she can set the next generation of dancers up for success through her guidance and extreme passion for the art. She looks forward to growing with the dancers she teaches and hopes she can play an integral part in their dance and life journeys.