2022 Summer Intensive Guest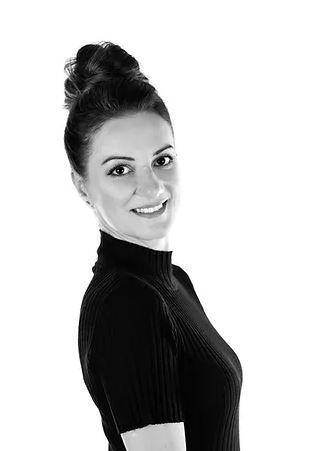 Originally from Constanta, Romania, Ms. Alina has been dancing her entire life while traveling the globe (55 different countries!).
She studied at the National College of Arts "Regina Maria" in Constanta and graduated with her Certificate of Vocational Proficiency as a Professional Dancer acquiring choreography knowledge. In Romania she was taught and trained to teach the Russian Vaganova Ballet method. After completing her studies, Alina started her professional dancing career at the National Theatre of Opera and Ballet "Oleg Danovski" and performed in various operas and ballet performances such as Traviata, Aida, Coppelia, Sleeping Beauty and La Fille Mal Gardee. She then branched out to take her talents all over the globe. 
Starting in 2000, Alina performed different styles of dance at the Huis Ten Bosch – Amusement Park in Japan. From there she was contracted by the National Theatre of Operetta and Musical "Ion Dacian" where she toured both Germany and Austria. Furthermore, Alina spent quite some time on various luxury cruise ships such as The Queen Mary II, Carnival Fantasy, and Carnival Inspiration where she performed and taught a variety of different dance styles such as ballet, contemporary, Broadway, and ballroom.
Alina now calls Kingston home and resides here with her husband Mat and her daughter (and tiny dancer) Caleesi.
Alina is proud to say she has become an Affiliate Teacher of the Society of Classical Ballet. She loves to share her passion for technique and artistry through the Vaganova Ballet Syllabus. She has been awarded certification to bring into classes another well known program, Progressing Ballet Technique.
She can't wait to pass on her knowledge, professional experience and passion for dance to new generations of young, aspiring dancers.